Are you a barbecue enthusiast looking to take your outdoor grilling experience to the next level? Look no further! In today's blog post, we'll dive into the world of Napoleon Grills – a brand synonymous with innovation, style, and unparalleled cooking performance. Whether you're a seasoned grill master or a newbie to the backyard cooking scene, this introduction is your gateway to exploring the exciting range of grills Napoleon offers. Are you ready to discover the secrets behind perfectly seared steaks, juicy burgers, and mouthwatering grilled veggies? Let's get started on this sizzling journey into the world of Napoleon Grills!
About Napoleon Grills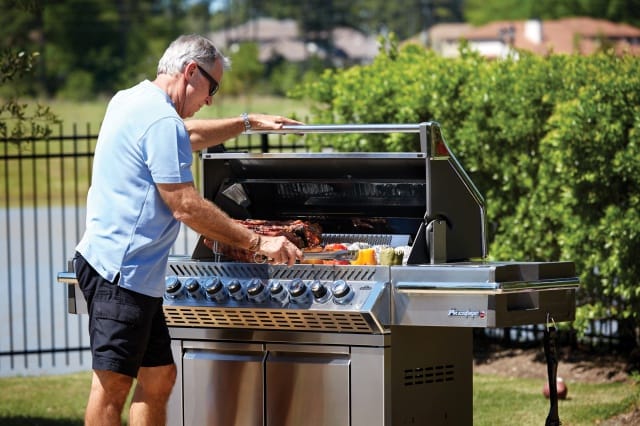 As an avid grilling enthusiast with years of experience and expertise, I feel compelled to share my thoughts on Napoleon Grills. Let's dive into the features, performance, and advantages that make Napoleon Grills a top choice for grillmasters.
Napoleon Grills has been at the forefront of the grilling industry for decades, consistently delivering high-quality products that meet the needs of both amateur and professional grillers. Their commitment to excellence is evident in every aspect of their grills, from the design and construction to the advanced features and exceptional performance.
One of the most striking qualities of Napoleon Grills is their unparalleled build quality and durability. The grills are constructed using premium materials, ensuring they can withstand the test of time and harsh outdoor conditions. Whether grilling in scorching heat or freezing temperatures, Napoleon Grills are built to last, providing you with a reliable grilling experience for years.
What sets Napoleon Grills apart from the competition is its cutting-edge technology that enhances grilling performance. The grills are equipped with innovative features like the iconic Sear Station, which allows you to achieve restaurant-quality sear marks on your food. The precise temperature control system ensures even heat distribution, resulting in perfectly cooked meals every time.
Napoleon Grills offers a wide range of models to suit various grilling needs. From compact portable grills for camping trips to larger, more sophisticated models for backyard gatherings, there's a Napoleon Grill for every occasion. The grills also come with customizable cooking surfaces, such as grates for searing, griddles for breakfast delights, and rotisseries for succulent roasts. This versatility makes Napoleon Grills a versatile option for any grilling enthusiast.
Apart from exceptional performance, Napoleon Grills also prioritize user-friendliness and ease of maintenance. The grills are thoughtfully designed, with features like easy-to-use ignition systems, convenient side shelves for prep space, and ample storage for grilling accessories. Cleaning and maintenance are a breeze, thanks to removable drip trays and dishwasher-safe grates, making your grilling experience hassle-free.
Having experienced the quality and performance of Napoleon Grills firsthand, I can confidently say that they are a top choice for grillmasters looking for exceptional grilling experiences. From their unmatched durability and innovative technology to their versatility and user-friendly design, Napoleon Grills consistently delivers on all fronts. So, whether you're a seasoned griller or starting, consider investing in Napoleon Grill to elevate your grilling game.
What Makes Napoleon Grills Stand Out In The World Of Outdoor Cooking?
First and foremost, Napoleon is a family-owned Canadian company that has a passionate dedication to grilling. They have provided home comfort for decades, and their commitment to excellence is evident in every product they create.
Regarding performance and quality, Napoleon's grills are second to none. Their superior technology, rock-solid performance, and balanced design ensure that you get the best grilling experience every time. Whether hosting a backyard BBQ or cooking up a feast for your family, you can depend on a Napoleon grill to deliver exceptional results.
One of the things that set Napoleon grills apart is their innovative features. For example, their Prestige Pro series boasts a deluxe high-top space-saving LIFT EASE roll-top lid with polished chrome trim accents. This adds a touch of elegance to the grill and provides convenience and easy access to your food. The infrared SIZZLE ZONE grill and side burner allow for restaurant-style cooking, while the stainless steel cooking system ensures even heat distribution and excellent durability.
Napoleon grills also offer a wide range of options to suit every grilling preference. You can find the perfect grill for your outdoor space from their full line of grills to their built-in models. Whether you prefer gas, infrared, charcoal, or electric grilling, Napoleon has got you covered. They even offer accessories like rotisserie kits, side shelves, and smoker boxes to enhance your grilling experience.
Another reason why Napoleon Grills stand out is their commitment to customer satisfaction. They proudly back their grills with the President's Limited Lifetime Warranty, giving you peace of mind that your investment is protected. Furthermore, their products are made in Canada with high-quality materials, ensuring that you're getting a reliable and durable grill.
Read more:
What Are The Key Features And Benefits Of Napoleon Gas Grills?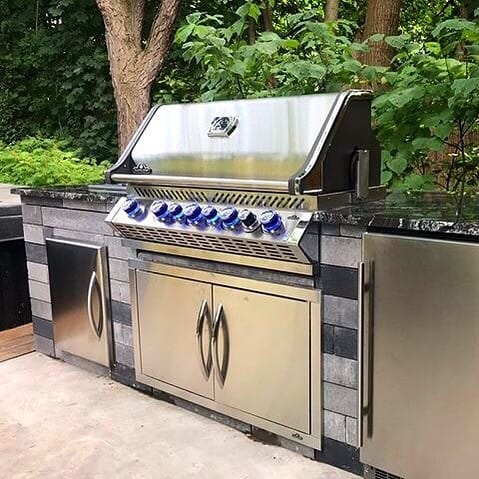 One of their key features is the infrared sear burner, which allows for perfectly caramelized meats and veggies. Additionally, the rotisserie capabilities provide an added level of versatility and excitement to your grilling experience.
Another notable feature is the SafetyGlow knobs, which add a touch of style and serve as a safety measure by indicating when the burners are on or off. These grills are designed efficiently, with Napoleon's expertise in managing fire and ensuring optimal airflow and fuel management. The stainless steel construction not only withstands the elements but also ensures quick and efficient heating.
The grills are built with airtightness in mind, resulting in even heating and cooking and giving you greater control over temperature. The high-quality materials and solid construction are backed by a lifetime warranty on most components, which is rare in the industry.
In terms of performance, the Napoleon Prestige gas grill performs exceptionally well, providing consistent and even heat distribution. The flame tamers are a standout feature, effectively reducing flare-ups and ensuring a trouble-free grilling experience. Moreover, these grills come equipped with an infrared side burner and a rear infrared rotisserie burner, offering endless cooking possibilities beyond traditional grilling.
The SafetyGlow control knobs, quick Jetfire ignition system, and convenient slide-out drip pan add to the overall ease of use and maintenance. The freestanding models provide convenience and practicality with additional features such as enclosed storage, side shelves, and fold-down functionality.
In conclusion, Napoleon gas grills offer impressive features and benefits, making them a top choice for grilling enthusiasts like myself.
How Do Napoleon Charcoal Grills Enhance The Flavor Of Outdoor Cooking?
Using Napoleon charcoal grills can truly enhance the flavor of outdoor cooking. The secret lies in the authentic BBQ taste and char that only charcoal can deliver. You can take your BBQ game to a new level with Napoleon's charcoal grill series.
One of the key features of Napoleon charcoal grills is their durable construction and outstanding warranties. This means that you can trust in the quality materials and craftsmanship that goes into each grill. Whether you're grilling up steaks, vegetables, or other delicious dinner ideas, Napoleon's charcoal grills are designed to handle it all.
But what sets Napoleon charcoal grills apart is their attention to detail and innovative features. For example, the iconic WAVE™ cooking grids leave distinctive sear marks that add to the visual appeal and enhance the flavor of your food. The PRO Air Control system also ensures precise air and temperature control, allowing you always to achieve perfect results.
Imagine fall-off-the-bone ribs, perfectly seared steaks, and juicier meats bursting with incredible flavor. With Napoleon charcoal grills, this delicious outcome is a dream and a reality. The combination of charcoal fuel and Napoleon's advanced grilling technology creates a one-of-a-kind cooking experience.
Whether you're grilling for a large family or want a portable option for grilling on the go, Napoleon has a charcoal grill that will suit your needs. Their charcoal grills come in a range of sizes and designs, all with the same commitment to excellence.
What Sets Napoleon Infrared Grills Apart From Traditional Grills?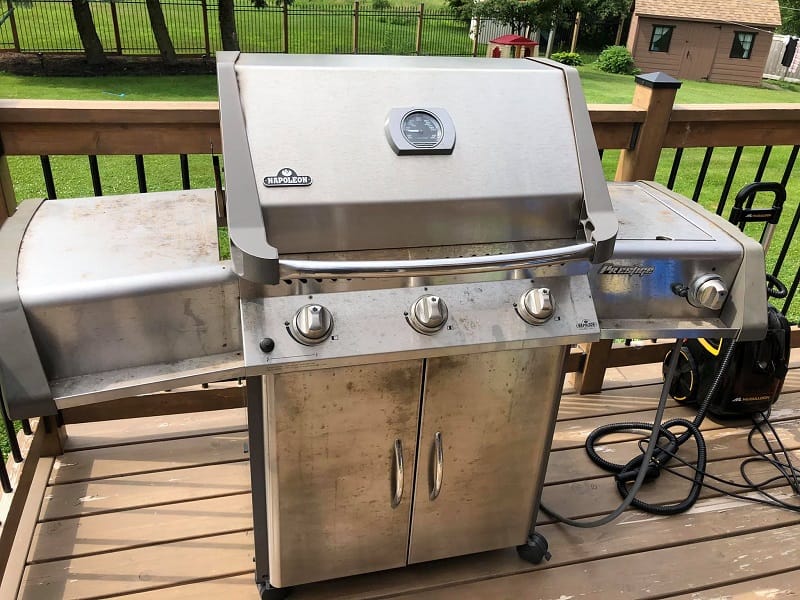 First and foremost, the intense heat produced by infrared burners allows for quick and efficient cooking. Whether you're looking to sear a steak or cook a delicate piece of fish, the infrared heat ensures even cooking and a beautiful crust on your food.
Additionally, Napoleon infrared grills are known for their fuel efficiency, using less gas while achieving high temperatures. This not only saves you money but also reduces your carbon footprint. Another standout feature of Napoleon infrared grills is their easy cleanup. The high heat burns off any food residue, leaving you with less scrubbing and more time to enjoy your delicious meal.
Lastly, Napoleon grills are well-built and durable, allowing you many years of grilling pleasure. Whether you're a seasoned griller or a novice, I highly recommend considering a Napoleon Infrared grill for your next barbecue.
Some Delicious Grill Recipes Specifically Designed For Napoleon Grills
One of my all-time favorite recipes is BBQ chicken tacos. They are incredibly flavorful and perfect for a fun and satisfying meal.
Another mouthwatering recipe is planked chili nachos, which combine the smoky sausage flavors and sour cream's creamy goodness.
I highly recommend trying the bacon-wrapped pineapple rings with a brown sugar Sriracha baste for a sweet and savory treat. They are perfect for summer cookouts. If you are looking for a comfort food classic, roasted, mashed potatoes are a must-try on your Napoleon grill. And let's not forget about the delectable grilled beef Wellington, a true showstopper.
These are just a few examples of the incredible recipes you can experiment with on your Napoleon grill. Trust me; each one will take your grilling game to the next level and leave your taste buds begging for more!
Some Important Maintenance Tips To Keep Napoleon Grills In Top Condition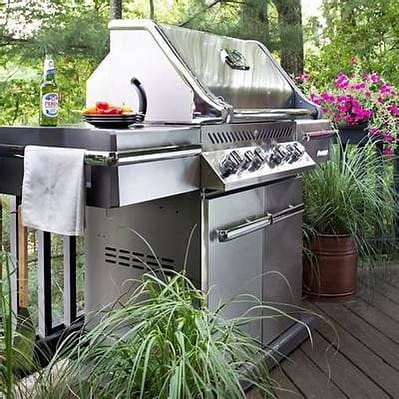 Firstly, it's crucial to clean your grill regularly. After each use, take a moment to brush the grates and remove any residue. If you use your grill frequently, cleaning the grids while the grill is still hot is a good idea. For infrequent users, a brush, when done cooking, should suffice.
Remember also to check and clean the drip tray regularly. Every 10 cooks should be sufficient to ensure it doesn't overfill. And if you're a frequent griller, consider giving your barbecue a deep clean every couple of months to keep it performing at its best.
When it comes to charcoal grills, a deep clean once or twice a season is essential. Start by cleaning the grill grates and choking off any unburnt charcoal. Empty the ash catcher regularly and scrub the inside with hot soapy water to remove buildup. Following these maintenance habits will ensure your charcoal grill is ready whenever needed.
Always cook with the lid closed to retain optimal heat and temperature. It helps save on fuel and maintains the perfect cooking environment for your food. Also, don't forget to cover your grill when it's unused. A waterproof cover made of heavy-duty polyester will protect it from the elements and extend its lifespan.
Lastly, give your grill a thorough scrub inside and out at the end of the season. Use a nonabrasive scouring pad, soapy water for the firebox and grates, and a multipurpose cleaner for the exterior. Ensure the propane tank is disconnected before storing the grill in a detached garage or shed.
These are just a few maintenance tips to help you keep your Napoleon grill looking and functioning like new. Remember, a little regular care goes a long way in prolonging the life of your grill and ensuring you can continue to enjoy delicious grilled food for years to come.
FAQs
What Types Of Cooking Appliances Does Napoleon Offer For Outdoor Use?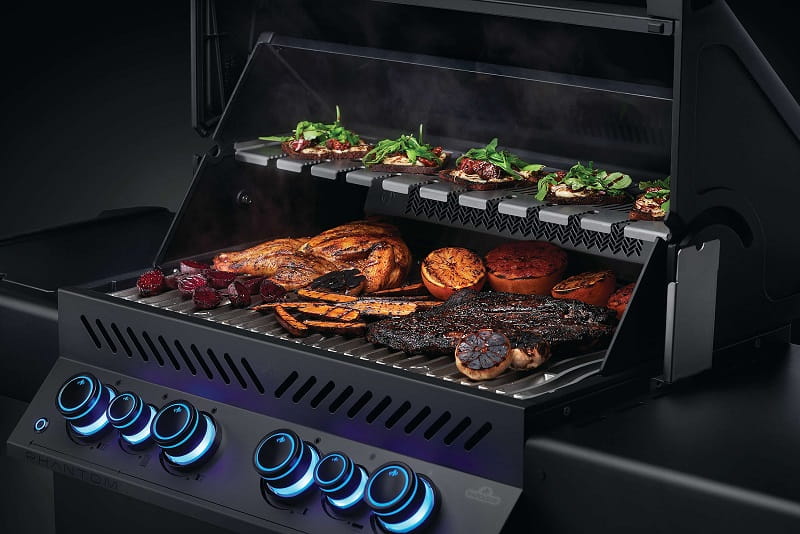 When it comes to outdoor cooking, Napoleon has got you covered with a wide range of high-quality and stylish grills and appliances. As a leading brand in the grilling industry for almost 20 years, the family-owned business is passionate about providing the best outdoor living experiences. They offer various installation options, including freestanding, built-in, and portable grills. Whether you prefer natural gas, liquid propane, or charcoal, they have the perfect grill.
The grills are packed with features like infrared burners, LED lights, dual stainless steel burners, and cast iron wave cooking grids. From our seamless Built-In 700 Series Gas Grill with Rear Infrared Burner to our versatile Rogue XT 425 Natural Gas Grill with Infrared Side Burner, we have something for everyone.
So step up your backyard dinner parties and enhance your outdoor cooking game with Napoleon grills. Plus, as a bonus, you can get $25 off on your first order over $999.
What Are Some Essential BBQ Accessories To Enhance The Grilling Experience With Napoleon Grills?
I have found that several essential BBQ accessories can greatly enhance the grilling experience with Napoleon Grills.
A high-quality spatula, such as the Char-Broil Comfort Grip Spatula, is one of the most essential tools. This spatula offers a comfortable grip and a sturdy design, making it perfect for flipping burgers and handling delicate fish fillets.
Another must-have tool is a reliable pair of tongs, like the Winco UT-16HT Extra Heavyweight Utility Tongs. These tongs provide excellent dexterity and comfort, making maneuvering food on the grill easy.
A grill-grate brush is essential to ensure the grill grates are clean and ready for cooking. The Best BBQ Grill Brush has three rows of thick wire bristles and is highly effective at scraping off burnt gunk from hot grill grates.
A wooden grill paddle, such as the Woody Shovel, can provide a custom scraping experience, leaving the grates clean and ready for grilling.
An instant-read thermometer is a must-have tool to accurately measure the internal temperature of food.
The ThermoWorks ThermoPop 2 offers fast and accurate readings, making cooking meats to the perfect temperature easy.
Other accessories that enhance the grilling experience include a basting brush for applying sauces, a vegetable basket for grilling veggies, and grilling gloves to protect hands from high heat.
Conclusion
In conclusion, Napoleon Grills are the epitome of excellence in the grilling industry. With their exceptional quality, innovative features, and impressive performance, they are a must-have for any grilling enthusiast. Whether you're a seasoned grill master or starting, Napoleon Grills will elevate your grilling game and elevate your culinary skills. So why settle for anything less? Choose Napoleon Grills and experience the ultimate grilling satisfaction.
References: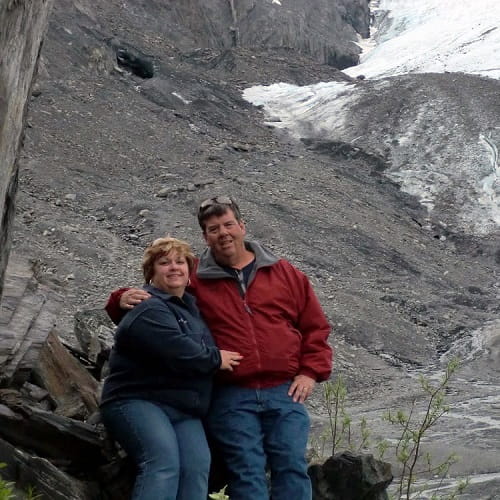 Hey readers! Chip Holland here, and I'm a Manager of this website. My passion for writing about it only matches my passion for BBQ. Follow my blog for mouth-watering recipes, tips, and tricks for the perfect smoke, grill, and BBQ. I'm sure you won't be disappointed!